Automate Cash Flow Projections
Automate Cash Flow Projections
AUTOMATING future CASH FLOW estimates means it's more likely to get done!
How often do you think about doing a cash flow but:
It's too hard
You don't know where to start
It takes days
Managing a business is a very busy job, and sometimes the Cash Flow estimate doesn't make it to the top of the list, but a Cash Flow is essential RISK management.
Without a Cash Flow projection how will you plan for periods when cash will be short, and manage that to avoid embarrassing conversations with suppliers and the bank?
We recommend using an APP connected to your accounting program to automate a Cash Flow projection report.
A cash flow projection report includes:
money coming in and out for the next 12 months
the bank balance & available funds at the end of every month
automated GST & BAS estimates
The Steps you'll need to follow are:
Set budgets for 2 years – that might seem hard, but all you have to do is put in your best guess (no one has a crystal ball!)
Link the App to your accounting program & check the settings
A quick monthly update of the budgets will make sure the cash flow projection report is as accurate as possible
Sync the App (we use Calxa) to your accounting software – it's usually automatic
Run the report.
It's as easy as that!
You'll see when there is extra cash and when you'll need to plan for shortfalls, you'll know if the money will be there to buy assets or expand, and the bank will be impressed that you are monitoring the cash in your business.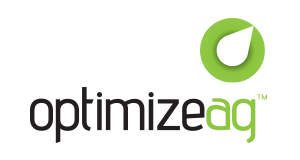 book your call now!
If you'd like to chat about this article, or how we can help your business, please book in a call with Lisa.
about Lisa
We empower managers of winery & regional ag businesses by providing financial insights, which frees up time for them to focus ON optimizing their business.
At OptimizeAg and OptimizeWine we love the creative energy in the agricultural and wine sectors and we're excited to work with you, the owner or manager, in further optimizing your business processes to help your business not only succeed but to thrive.
PO Box 1328 Naracoorte SA 5271