ABN Record Update
Personally, I didn't realise I had to update the ABN details for my business. I just thought that every time I updated my address with ASIC or the ATO it would filter through to the ABN record.
Well, it doesn't! The systems aren't connected … yet.
So, I checked my ABN details recently to find that the contact was the accountant who registered the ABN 18 years ago and who is now uncontactable!
Why update now?
The government are setting up a new integrated system for ABNs and the details from the old system will be transferred.
We have been advised it's much easier to update the ABN record at the Australian Business Register (ABR) now, than have incorrect information transferred to the new system.
How do I update?
You'll need a MyGovID to login so if you don't already have a MyGovID set one up
https://www.mygovid.gov.au/set-up
The ABN records are updated through the ABR website
https://www.abr.gov.au/
Look for the 'Update your ABN details' button
Log in with your MyGovID
Click on the 'Update ABN Record' button and work through each page.
Warning: this site is old, and patience is required!
There may be some records you can't change, if that happens call for help 13 92 26.
Good Luck!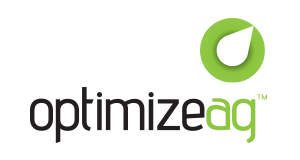 book your call now!
If you'd like to chat about this article, or how we can help your business, please book in a call with Lisa.
about Lisa
We empower managers of winery & regional ag businesses by providing financial insights, which frees up time for them to focus ON optimizing their business.
At OptimizeAg and OptimizeWine we love the creative energy in the agricultural and wine sectors and we're excited to work with you, the owner or manager, in further optimizing your business processes to help your business not only succeed but to thrive.
PO Box 1328 Naracoorte SA 5271